When I had the idea for the "10 Years Later…" blog series, I figured it was a neat way to either reevaluate albums we've reviewed or just to see how an album has held up in the span of a decade. The other idea that I thought would be neat would be to compare the album the artist released 10 years ago with their latest, 10 years later. Sadly, I soon realized how rare it is for an artist to not only still be around after 10 years (usually bands break up in that case), but to put out an album exactly 10 years later. So, clearly, adjusting the scope of the project had to happen.
But, recently, I've realized how relevant something truly extraordinary actually is… "20 Years Later!"
With the recent release of Peter Furler Band's Sun and Shield album, it had many of us remembering Furler's former band, Newsboys, and their 1994 album Going Public. And that's when it hit me — that was TWENTY years ago!
So for our first ever "20 Years Later…" blog, I'd love to bring up Newsboys' Going Public and Peter Furler Band's Sun and Shield, while also touching on where "Newsboys" are at twenty years from that album release.
Going Public followed the success of Newsboys' breakout album, Not Ashamed, which saw the band first teaming up with singer/songwriter/director and producer Steve Taylor who helped co-write and produce that album. It's a partnership that continued on with Going Public and a few Newsboys albums following it. While not every current Newsboys fan will know which album Going Public was just by hearing its title, they'll certainly know the hit song from that album… "Shine." Yup, that quirky song made its debut on this album and it's still sometimes sung live by Furler or his former band.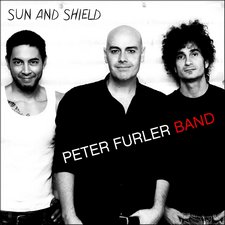 Going Public certainly feels dated in 2014, but it's a worthwhile and beautiful album to listen to still. I remember picking it up and listening to it as my first Newsboys album shortly after it came out, but I also remember being a bit disappointed by how it felt slower than expected. (In retrospect, it really doesn't seem that slow.) The production is modest and almost mutes the energy at times–something that was perfectly remedied on the raw rock sound of 1996's Take Me To Your Leader. But Going Public still has many highlights. From the worshipful "Let It Rain," inspired by the apostle Peter, to the sarcastic and edgy "Truth and Consequences" that pokes fun at believers who are ultimately wolves in sheep's clothing in the dating world and even to the thought-provoking "When You Called My Name." The end times rocker "Lights Out" is another gem, and the closer, "Elle G" is a haunting song about someone who committed suicide. The album bears a strong early 90s sound, but it also represents a time when Christian music spoke into the Christian lifestyle more than just focusing on worship choruses.
Twenty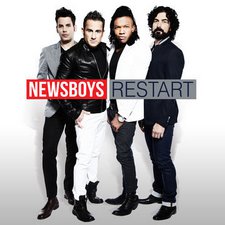 years later and Peter Furler has since departed from Newsboys. His new album Sun and Shield with his newly formed "Peter Furler Band" feels more like a Newsboys album than Newsboys' 2013 recording Restart does, and even his new songs like "Yeshua" and "It's Alright" have a bit of that "Let It Rain" and "Be Still" sound from Going Public. However, the current band called "Newsboys" may still contain members Jody Davis, Duncan Phillips and Jeff Frankenstein — all of which were part of the band during the Going Public era twenty years ago — but it feels like it's plucked from an alternate reality where DC Talk member Michael Tait serves as frontman for the formerly Aussie band. Their latest album, Restart, is an electronic dance pop record that is delectable from a pop music standpoint, but feels lightyears removed from what we once knew to be "Newsboys." There is some fast, electronic flavored music on Going Public, but Furler and Taylor's fingerprints are sorely missed in the current "Newsboys."
If you're not opposed to the 90s alt pop rock sound, Newsboys' Going Public is still a great album and one well worth checking out. In a time where everyone's looking for the next new thing, it doesn't hurt to look back and experience–or re-experience–some of the musical highlights from a couple decades ago. And if you've been missing that classic Newsboys sound and long for something new, look no further than Peter Furler Band's Sun and Shield.
— John DiBiase
Jesusfreakhideout.com Editor/Writer/Founder