I thought a "special edition" of JFH's "We Recommend" was in order to feature Summertime recommendations. Now, keep in mind – this is by NO means a comprehensive list of music that is perfect for your Summer music enjoyment, but this is simply some tunes we recommend for crusing to or enjoying the Summer sun with.
Each Summer, those who can drive know what it means to have some music especially suitable for blaring with the windows down. And for those who can't drive, Summer music represents that time in our lives when Summer music is a soundtrack for life. So, to honor that, here are a few titles currently available that I recommend for your Summer driving and life soundtracks…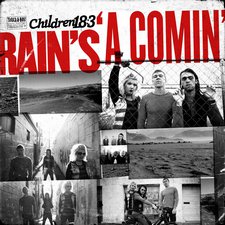 — Children 18:3 … Rain's 'A Comin'… this is one of those albums that just begs to be played with the windows down during one of those sweltering Summer days or cool, starry nights. The record takes its time to rock out and even go the acoustic route, offering a full-range of Summertime-worthy sounds. Highlights? The title track, no doubt, as well as "Cover Your Eyes," "Oh Bravo," Oh Honestly!", "Stronger," and "Lost So Long."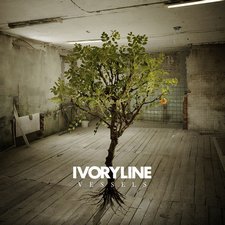 — Ivoryline … Vessels …. Fans of Anberlin itching for a new release (or one a bit less commercial than New Surrender) will find what they're looking for in the hooky and catchy sounds of Ivoryline's new record. Although it doesn't drop until July 27, it's worth the wait, and will serve as a nice accompaniment to Children 18:3's latest. Highlights include "The Healing," "Search Me Out," "Instincts," "Hearts Open," "Vessels"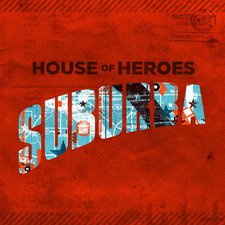 — House Of Heroes … Suburba …. It's unfortunate this one doesn't release until August 3rd because this album is pretty solid for Summertime enjoyment. At least it's still hot out when this one drops… HOH taps into Americana influences and Queen to capture a unique vibe for Suburb. And since this record thematically focuses more on the teen years, younger listeners (and the sentimental older listeners) should connect more with Suburba. Highlights include "Relentless," "So Far Away," "Elevator," "Independence Day for a Petty Thief," and "Love is for the Middle Class."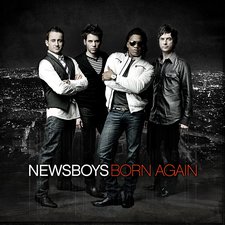 — Newsboys … Born Again …. Tait band and faithful Newsboys fans will especially want to grab this one on July 13. It's a solid mix of soulful pop and pop rock, with even a cover of dc Talk's "Jesus Freak" featuring KJ-52 (instead of TobyMac on the original). If the aforementioned titles are too indie rock or edgy for your tastes, you'll want to look into Born Again. Highlights include the title track, "Build Us Back," "Impossible," "Miracles," and "Escape."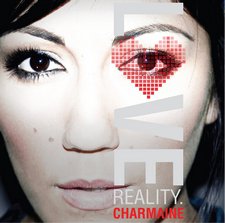 — Charmaine … Love Reality …. I find I keep coming back to this one. If you like epic, big sounding power pop, this record is what the doctor ordered. Lovely, fun, and insanely catchy, pop fans will find this one quite Summer-worthy. And best yet, with some meaningful lyrical themes found within, this is a pop record that's ANYTHING but just fluff. Highlights? The whole thing.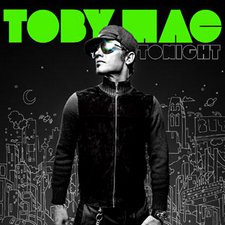 — TobyMac … Tonight …. Like Charmaine's record, it's a bit unfortunate this one came out so early this year. The party anthems and catchy hip hop flavored pop and rock make this one perfect for the road and chill-time with friends. Highlights – "Hey Devil," "Showstopper," "Tonight"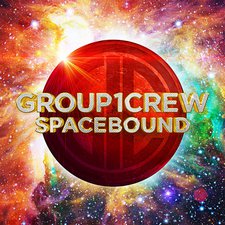 — Group 1 Crew … Spacebound EP …. Dance music fans will want to check out Group 1 Crew's teaser EP from their upcoming Fall release. This is Summer music at it's poppiest. G1C may find this one a big stylistic shift from the band's previous efforts, but it's undeniably party-ready!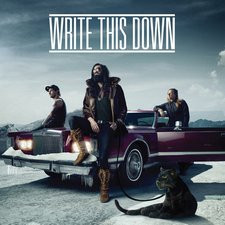 — OTHER Notable Releases: The hardcore fan will surely want to check out Haste The Day's new record, Attack of the Wolf King, while another hard release worth checking out is the self-titled release from Write This Down. And if you maybe want a softer record, definitely go for the soulful pop of Jaymes Reunion's new album Everything You've Been Looking For. And don't forget… pretty much anything Family Force 5 has made (save for the Christmas album) is perfect for Summer listening.
— "CLASSIC" SUGGESTIONS: Not worried about making sure you have the latest music for Summer listening? Not a problem. Check out the ska-rock of The O.C. Supertones, particularly their final release, Revenge Of The O.C. Supertones. or the 90's pop rock sound of Audio Adrenaline's gem, bloOm. I could really go on and on, but other reliable artists to check out — Dakoda Motor Co. (either of their first two releases), Bleach (who actually have a new EP releasing sometime this year), Switchfoot, Jars Of Clay (their album from last year, The Long Fall Back To Earth even has a song called "Scenic Route"), NEEDTOBREATHE, Project 86, and Skillet.
Happy Summer listening! – John