So 2017 is just about over, another year gone in an absolute flash. It was an interesting year in music for me as many of my longtime favorite bands either didn't release new music, or still remain dormant. (Switchfoot, Relient K, Jars of Clay, 21 Pilots, Dctalk). As such, I didn't have high expectations for the year, but ended up being pleasantly surprised as I look back and survey the large amount of music I've heard this year. When it all shook out, I made quite a few new bands/artist discoveries and I'm pleased with what I was able to hear.
The combination of my favorite bands being largely silent, and joining the review staff at Jesus freak Hideout, stretched me beyond my typical tastes this year. It caused me to listen to both the greatest amount of music, and the greatest variety of music that I ever have in a calendar year. The following ten albums (plus five honorable mentions) are the ones I found myself going back to most often, and I highly recommend each one.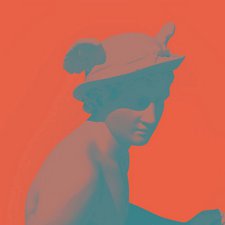 1. John Mark McMillan – Mercury & Lightning 
I could go on and on about the layers of depth on John Mark McMillan's latest, Mercury & Lightning, but suffice it to say, it's stellar. This is master-craft songwriting that only gets better with repeat listens. I found the metaphor he uses of Greek mythology to be a deep well of truth with multi-layered meaning. My favorite track is the closer, "Nothing Stands Between Us," which wraps up an album that wrestles with questions of faith, doubt, and the unsatisfying pursuit of the idols of money and fame. Other songs that stand out are "Death In Reverse," "Enemy, Love." "Persephone," and "Mercury & Lightning." I cannot recommend this album enough. Give it a few spins and let the depth of layers unravel. It will be well worth it. For my full review of this amazing album click here:
https://www.jesusfreakhideout.com/cdreviews/MercuryandLightning.asp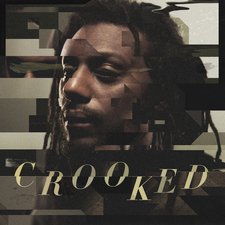 2. Propaganda – Crooked
Never have I listened to an album like this that was equal parts heartbroken lament, historically informative, and spiritually challenging in the area of racism. Propaganda goes big, and although he's calling out the church, he never does it in an accusatory or condemning way. In fact, he does a great job pointing the finger at himself first, and helps listeners understand his thesis that we are all "crooked." Can't-miss tracks are "Crooked Ways," "It's Complicated," "Bear With Me," and "I Hate Cats." The beats are sparse but catchy and allow the lyrics to shine. Not an easy listen, Crooked is a necessary listen, as we all continue to root out the sin in our hearts. We can love each other better, but we first have to be honest about where we are, and relentless in our pursuit of God's heart for all people.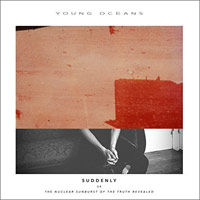 3. Young Oceans – SUDDENLY (or the nuclear sunburst of the truth revealed)
Simply put, this is a beautiful sounding record. Laid back in its approach, subdued but not boring, SUDDENLY praises the Lord with chilling reverence. Highlights for me are "This Wild Earth," "Heaven Has Come," "SUDDENLY," and gentle yet powerful closing track "Humility of God." This independent band with ambient electronic sounds is excellent in their song crafting and would be a shame to ignore.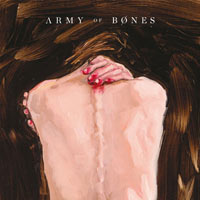 4. Army of Bones – Self Titled
At this point, I don't even remember how I heard about these guys but boy am I glad I did! Another 2017 musical discovery, Army of Bones is fronted by former lead singer of now defunct band Delirious? Martin Smith, and their song "Dead in the Water" was the first to catch my attention. On many songs, Army of Bones' self-titled album rocks in a way I wish U2 would. The only vestiges of Delrious? is Martin's voice, but musically, they borrow sparingly from musical acts like U2, Radiohead, and The Killers. Other terrific songs are "Break Away," "End of Time," "Love Song For A City," and "Batteries." This one is a can't-miss, and I hope they receive more attention in 2018.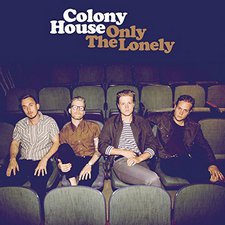 5. Colony House – Only the Lonely
My year end report from Spotify will rightfully tell you that Colony House's Song "You & I" was one of my top played songs of the year, and for good reason. What a catchy tune! On this their second release, Colony House offers more of the indie rock/alternative vibe of their debut, and for the most part, it works. Other songs that struck me were "Cannot Do This Alone," "1234," and album closer "This Beautiful Life." Although not as consistently stellar as the debut When I Was Younger, sophomore release Only The Lonely swings big, and for the most part connects. Definitely a highlight album deserving repeat listens.

6. Third Day – Revival 
Upon hearing the possible musical direction of Revival, I had high hopes that it would trend back toward my favorite era of their sound. For the most part, it hit all the right buttons for me, and I really enjoyed the gospel/rock sounds of songs "Gonna Be There With Me," "Revival," "Leave This World Behind," and "Devotion," among others. If you like their albums Time and Offerings, then this one may be one for you to give a few spins as well.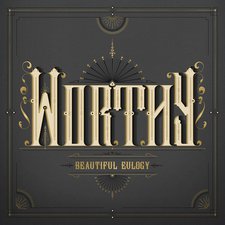 7. Beautiful Eulogy – Worthy 
Beautiful Eulogy is a rap act I had always heard great things about but for whatever reason I'd never fully checked out. Boy, was I missing out! They have been another pleasant surprise music discovery for me in 2017. It's intelligent hip-hop with thinking man's lyrics and creative beats. I really enjoyed songs "If," "Sovereign," "Doxology," (which was my overall favorite track) "Messiah," and "Immanuel." No pun intended this album Worthy is definitely "worthy" of your attention.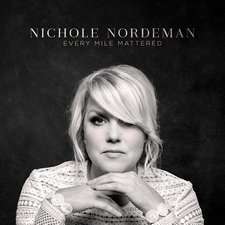 8. Nichole Nordeman – Every Mile Mattered
A fantastic return after a 12-year absence between album releases, Nordeman comes back with plenty to say on Every Mile Mattered. The highlights are the opening trio of "Every Mile Mattered," "You're Here," and "Dear Me," as she treats listeners to her trademark piano pop and pensive lyrics. Best overall song of the track list goes to her letter to her younger self, "Dear Me," but others of note are the song "Lean" and her gentle cover of U2's "Beautiful Day." I for one am very glad to have her back in the CCM scene and hope that there is still more to come.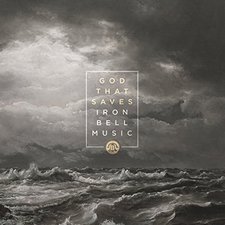 9. Iron Bell Music – God That Saves
One of my great surprise discoveries this year, Iron Bell Music, has released a terrific worship driven debut. A worship collective of sorts with several different people sharing lead vocals, these songs have been honed in community and delivers the goods with stripped back acoustic praise. Song "Sons and Daughters" is my overall favorite on the album, but others that stand out are title track "God that Saves" and "Belong to You." In a crowded worship scene with well known acts like Hillsong, Hillsong United, Bethel, and Elevation Church churning out yearly offerings, this simple approach of spirit soaked songs stuck out to me above the crowd.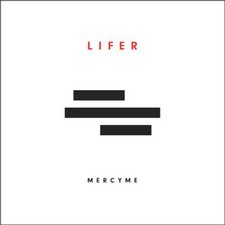 10. MercyMe – Lifer
A solid pop album, Lifer is full of catchy tunes. From the fun title track "Lifer," to the radio hit "Even If," to the infectiously danceable "Happy Dance," it's the rare pop album deserving high praise. This one was a Balogh Family car ride favorite. Ultimately, I think Lifer is MercyMe's best overall albums in years.
Top Ten Favorite Songs:
"Doxology," Beautiful Eulogy
Lastly, each list always has a few artists that almost made the cut. The following five albums below are ones that I also enjoyed but fell just short of the top ten. All in all, it ended up being a great year for music despite my doubts, and I eagerly await what 2018 may hold in the music world. Happy listening!
— Josh Balogh
Honorable Mentions: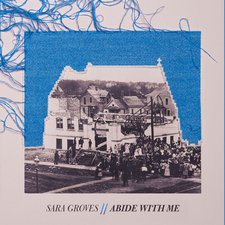 Sara Groves – Abide with Me
Sandra McCracken – Steadfast
Ellie Holcomb – Red Sea Road
Lecrae – All Things Work Together
Rusty Shipp – Mortal Ghost