One of the best things about our top ten lists is that we never know what it's going to look like. While a lot of us on staff have favorites that we know we can count on to make the list, 2017 also dealt us quite a few wild cards, and I absolutely love it. Some of these wild cards were played differently than others (Young Fox, The Gloomcatcher, Penny & Sparrow, The Fast Feeling), but they were all chosen very carefully, and would all make excellent suggestions for someone wanting to find something new to listen to.
I deliberated over my list for quite some time, and even made a last-minute change the day the lists were due. Interestingly, I found myself being very certain of which albums to put in my top five, and having to choose between quite a few albums for spots 6-10. The ones that didn't make it still deserve some shine, so you'll see them in the "honorable mentions" after the list.
These are my top ten Christian albums of 2017. Odds are that you list looks different than mine, so I encourage you to share yours in the comments! I also encourage respect – and by "encourage," I mean I demand it!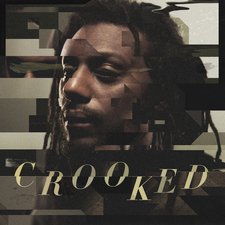 1. Propaganda – Crooked
Relatively speaking, I'm a bit of a late comer to Christian hip hop. In my teenage years through early 20s, I was into artists like KJ-52, The Cross Movement, and T-Bone. As I grew and my music taste expanded, the underground hip hop started reaching out to me and bringing me in further and further. 2011 was my first experience with Propaganda, as he released Art Ambidextrous for free through the then-new Humble Beast. A few albums later, we have what I consider to be his strongest album to date, Crooked. Prop is immersed in both black and Hispanic culture and is vocal about current events and injustices that plague his communities, but he's also very vocal about his faith in Jesus. I've talked with people who couldn't get past their prejudices long enough to get to the meat of Crooked, but Prop's message here is undeniably drenched in the Gospel and the fact that only Jesus can fulfill us and that justice is in His hands. He's not shy about calling out the racism in our society and the Church (subtle or otherwise), but he's also open about his own imperfections and downfalls. Plus, the music is just so good. A wide range of influences come in to play, from traditional west coast hip hop to Beautiful Eulogy experimental beats. Crooked has it all. Don't miss this album.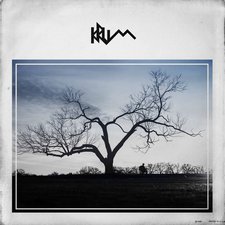 2. Krum – Blue-Eyed Devil
Harry Krum flipped the switch on the name change in 2016 with Bare Knuckle Gospel. Then, back in February of 2017, he released one of the finest albums of his career. Additionally, Blue-Eyed Devil is also one of Krum's most personal, honest, and vulnerable albums. This album shined some light on the darkness in his life, from a broken marriage to flirting with sin, Krum opened up about the demons in his life more than we've ever heard before. A lot of the album's runtime is spent on his failures, but ultimately, it's time spent well, as he uses it to show how merciful God has been in his life. He even ends the album with a declaration that, through Christ, the Church is going to tear down the walls of the kingdom that Satan has built on the earth. I'm sure the name change probably left a lot of people in the dark; if you were a fan of Playdough and didn't know about all of this, go and listen to Blue-Eyed Devil and enjoy some of the best work from this veteran emcee.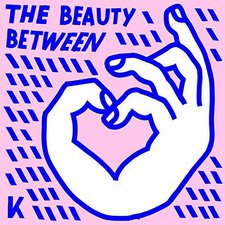 3. Kings Kaleidoscope – The Beauty Between
This band, you guys. I genuinely believe that Kings Kaleidoscope is one of the tightest and most talented alternative bands in existence, not to mention being one of the absolute best worship bands I've ever listened to. The Beauty Between is a captivating listen. Kings K's hip hop influences have always stuck out to me, and it's wonderful to see them manifested a little more, as this album is half alternative, half hip hop, but still sounds more like Becoming Who We Are than their last album. Featuring the talents of Andy Mineo, Beleaf, Braille, Derek Minor, and Propaganda, this genre-blasting album is a real treat. And it's on cassette, too, to add to the whole "mixtape" vibe. You can't go wrong.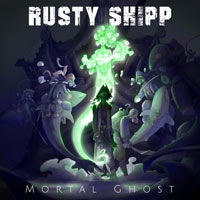 4. Rusty Shipp – Mortal Ghost
This album completely took me by surprise. A couple other staff members raved about it, and I knew I needed to give it a listen. First impressions didn't quite grip me like I was hoping, but something about it kept drawing me back. The more I listened, the more I was pulled in to this intense rock & roll sound that was unabashedly raw and honest. It's heavy, it's experimental, it's slightly funny (if even unintentionally so…I hope Russ doesn't really have caligynephobia), and it features a "Song of Storms" interlude, taken straight from my favorite video game of all time, The Legend of Zelda: Ocarina of Time (I'm a sucker, what can I say?). I honestly believe this to be the best pure rock album of 2017, and I'll definitely keep coming back to it when I need a rock & roll fix.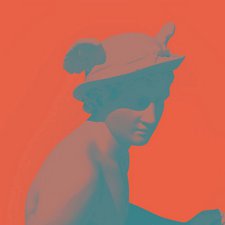 5. John Mark McMillan – Mercury & Lightning
Like many of you, I'm sure, I was introduced to John Mark McMillan by way of a song called "How He Loves" (team "sloppy wet kiss"). I've always liked his work, but my appreciation wasn't absolute, as I always found myself acknowledging the quality of his music without actually spending a lot of time listening it. 2016, however, reintroduced me to Mr. McMillan with a live album that really hit me where it matters, and it became one of my favorite albums of the year. Needless to say, I was now hyped for Mercury & Lightning, and I was not disappointed. If you ask me, "Death In Reverse" might be the greatest song he's ever written, with other career highlights such as "Wilderlove," "Unhaunted," and "No Country." It's a spectacular album and I can't get enough of it.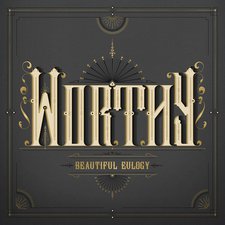 6. Beautiful Eulogy – Worthy
This might have been the album on this list that I was the most excited for. Beautiful Eulogy's first two albums were absolutely stellar, and there was a four-year wait between Instruments of Mercy and Worthy, so the anticipation was great. Worthy featured the theologically-dense lyrics and otherworldly production we've come to expect from the trio, but was also a bit of a different animal, with guest spots from indie/rock singers and worship bands (and no rappers), as well as several instrumentals. It's not my favorite of their discography, but it's a highlight of the year.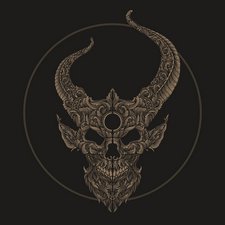 7. Demon Hunter – Outlive
Fifteen years since their debut, Demon Hunter has released their most accessible album to date. The band's catalog spans the rock spectrum, from acoustic to rock ballads to hard rock to fast and furious metal.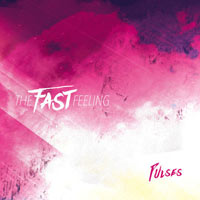 8. The Fast Feeling – Pulses
In 2016, Five Iron Frenzy's Leanor Till announced a new side project she was working on with Scott and Andy (also of Five Iron), as well as Matt from Eleventyseven/The Jellyrox. That project was The Fast Feeling, and Pulses was the product of their writing and recording sessions. It's a solid pop rock album with a lot of electronic elements that ventures into heavy themes, like my personal favorite track, "Factions," but they also dabble in the light-hearted, like "Wasting Time." I was eager for this album, but I wasn't entirely sure what to expect. Needless to say, this is a rather unexpected highlight for 2017, and I hope we get more from this group sooner rather than later.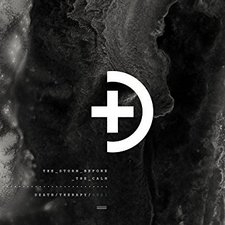 9. Death Therapy – The Storm Before The Calm
And speaking of surprises, Death Therapy really came out of nowhere. I remember seeing this name on the list of upcoming Solid State Records releases and I wasn't sure what to expect, but The Storm Before The Calm was completely different. A mix of groove metal and nu metal with no guitars save for a bass guitar, combining the sounds of bands like Korn, East West, and Rob Zombie – it's a new sound for Solid State, and I approve.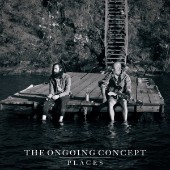 10. The Ongoing Concept – Places
Heavy music is in a big of a stagnant state right now. There are some great bands putting out music, as the ones listed above and below can attest, but it's really hard to find hardcore and metal bands that keep my attention these days. I'm thankful for The Ongoing Concept, a band that's keeping things fresh. They like to keep it fresh so much that they even call themselves out when things might get too run-of-the-mill. Places is a frantic metal album with traces of southern metal, metalcore, and funk rock, of all things. I highly recommend this album to fans of metal, especially fans that, like me, are also struggling to find something interesting.
Honorable Mentions (chronological order):
–The Brilliance, All Is Not Lost: A worthy follow-up to the indie pop duo's debut, exploring themes of redemption and hope, with a little extra gospel and r&b flavors.
–nobigdyl, Canopy: A rap album that's equal parts humorous, serious, and introspective.
–Eisley, I'm Only Dreaming: Despite the slight stylistic change, the indie darlings have done it again with a more down-to-earth approach to songwriting.
–Hearts Like Lions, If I Never Speak Again: This indie rock band's first full-length album says a lot about their future in the industry, and it's all good.
–Flatfoot 56, Odd Boat: If this was a top 11 list, this would have made it. A strong Celtic punk album from a great talented bunch of rockers.
–Aaron Sprinkle, Real Life: Any work by this legend in the industry is sure to be great, and this is no exception.
–Earth Groans, Renovate EP: If this EP is any indication, Earth Groans has the potential to reinvent the hardcore game when their inevitable full-length comes out.
–At the Wayside, The Breakdown and the Fall: One of Indie Vision Music's greatest new contributions to the independent punk rock scene.
–'68, Two Parts Viper: Scogin and McClellan pair up to create some dynamite grunge, alternative, and screamy rock. No sophomore slump here.
–The Sing Team, Sing On!: A reinterpretation of hymns in a variety of styles and sung by Brian Eichelberger and a host of other voices.
–Deepspace 5, 5:55: The first release from this crew since 2010. It's short, and it's not the whole crew, but it's 100% quality.
–Southlen, Places EP: This highly underrated pop rock group continues to impress with a much-too-short EP.
–Swingin Hammers, Swingin Hammers: An independent artist with an arsenal of high-quality southern rock and Americana.
–Blank Books, EP1: Aaron and Jesse Sprinkle teaming up for an alternative rock album is a dream come true.
–Keyes., Animal. House.: Half of FREE DAPS with his second solo EP, featuring excellent production and a signature flow.