A rather momentous occasion happened this past weekend in contemporary Christian music. Well, momentous is a relative word, I guess. To those of us Third Day fans known as Gomers ("psycho fans who we don't know whether to hug or call security on," as described with a smile by Mac Powell), it was downright momentous.
We Gomers are a tight-knit family of Third Day fans, formed in 2001 by Corrine Johnson (Mama Gomer). Gomers travel from city to city to see Third Day performances, to meet and worship with other Gomers, and to support the band's ministry. We're named after Third Day's song, "Gomer's Theme," from the "Conspiracy No. 5" album. The song is about Gomer from the book of Hosea, and God's unconditional and never-failing love for every one of us, no matter what we've done or who we are.
2012 marks Third Day's 20th year as a band. To celebrate this wonderful achievement, and in honor of how much Third Day's music and ministry has done in our lives, more than 50 of us gathered from six states and traveled thousands of miles to surprise Mac, Mark, Tai and David of Third Day with a special celebration at last weekend's concert in Raleigh, NC.
As our gift of appreciation, we gave each of the Third Day guys a digitally-produced 100-page hardbound scrapbook containing photographs and letters from dozens of Gomers that described how Third Day's music has changed their lives and what the band's ministry has meant to them.
Mac, Mark, Tai and David were genuinely touched, and spent a lot of time pouring over the books. Mac also made sure to let the crowd that night know what had happened before the show, and the band went out of their way to sing as many of our song requests as they could – even the "old school" songs no one but long-time Third Day fans know. From the older songs to ones from their recent "Move" album, Third Day's performance throughout the entire evening was one of the best we've ever experienced. It was an absolutely awesome and emotional night of song, prayer and celebration.
We shared the night with our entire Gomer family through Twitter – with our own hashtag #G3NC, created by Mama Gomer herself – and by posting to our Facebook group. Hundreds of Gomers were able to join our gathering with the band, even though they couldn't come to Raleigh with us. The Gomer community is very close and it was important that we made sure to include everyone in the celebration.
The next day, some of us were able to travel to Myrtle Beach, SC, to see Third Day perform on Saturday night at BeachFest. Again, Mac talked about the Gomer gathering and celebration the night before, and how appreciative they all are of their fans' continuous dedication throughout the years.
The weekend was truly, truly unforgettable for us, and I think we might have made it just a tad unforgettable for the guys, too.
We can't thank you enough, Third Day, for how each of you and your music has touched our lives and allowed us to spread God's love.
For more information about Third Day, go to www.thirdday.com and follow them on Twitter at @thirdday. (Photos courtesy of www.thirdday.com.)
To see videos from the party and Third Day concerts, go to 3rdDayRocker's channel on YouTube: http://www.youtube.com/user/3rddayrocker?feature=results_main.
To find out more about Gomer history visit www.gomers.net, follow Gomers on Twitter at @3dGomers, and become part of Gomers on Facebook by going to http://www.facebook.com/home.php?sk=group_200039913360016
–Cathy Payton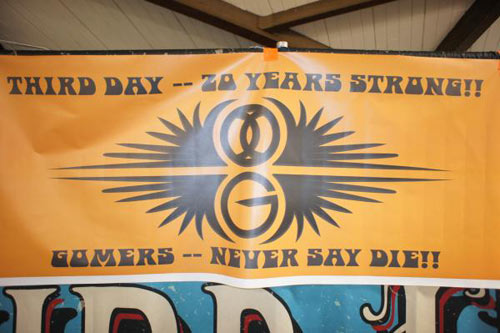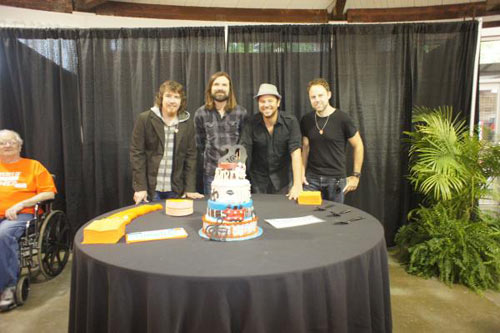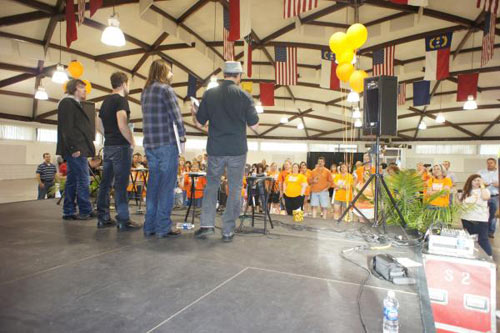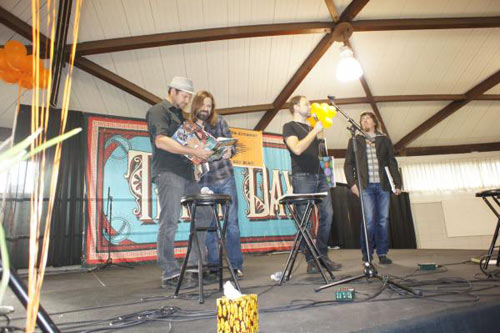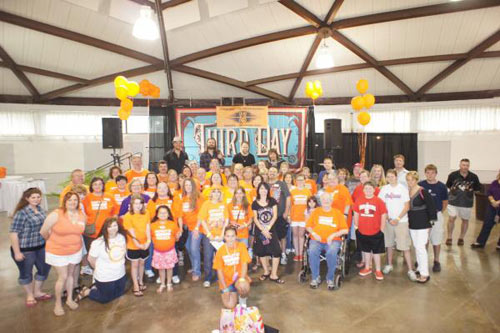 (Photos courtesy of www.thirdday.com.)