About a year or so–maybe even longer now–the JFH staff talked about compiling our top, favorite songs in Christian music of all-time. They'd be songs each staff member had chosen on a personal level, and we'd comment on why we chose those songs. Recently, and I forget exactly what brought this to mind, but I began thinking about which songs still resonate with me over others and which songs just really hit home…which songs never stop connecting with me on some level. I've decided to reflect on some of those here, in a more unofficial way than we'd originally envisioned it. Again, these are songs that are personal TO ME in some form. I'm not saying they're the best songs ever written or that you'll ever hear, but something about these songs just still mean a lot to me. If you want to listen to these songs (except for one that Spotify wouldn't list), check them out in a Spotify playlist here!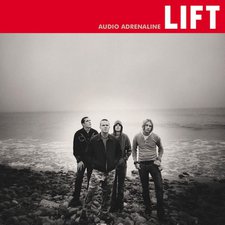 1. "Tremble" by Audio Adrenaline… I'm a big critic when it comes to worship music. I'm not proud of this, and I do want everyone to understand that. It's difficult for me to connect with a lot of the bigger worship songs that have been crafted for youth rallies and mega churches. I tend to connect with God on a more intimate level with the more intimate, personal songs. Audio Adrenaline's "Tremble" may be my all-time favorite song. It's so much so that I tend not to listen to it much for fear of wearing it out and it maybe losing some of the weight it carries for me. With Mark Stuart's soft vocals and the almost-trembling in his voice, there's this sense of reverence… musically, it also captures this and it's one of the few songs that just really drags me to my knees if my heart's in the right place when I hear it. It's not a song you can just have on as background music and expect to really "get." It's one of those best heard via headphones/earbuds in a dark room or walking down an empty street at night. It's you and God. And I love that about it. (read the lyrics)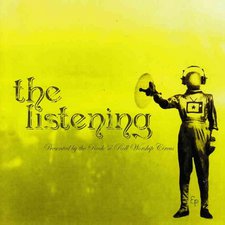 2. "I Love The Rain" by Rock N Roll Worship Circus/The Listening… This is another song that is way up high on the list. It's got a personal worship feel from the opening words "Have you ever loved someone so much…" and a guitar solo that sends chills up and down my spine almost every time I hear it. And did I mention it's amazing live? The imagery of rain being tears falling from our Father's face out of His love for us is really powerful to me. I just plain LOVE this song. (read the lyrics)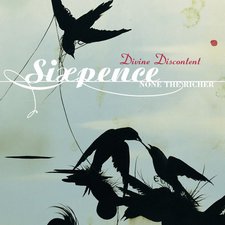 3. "A Million Parachutes" by Sixpence None The Richer… This, among others you'll see listed here, plays to the sentimentality in me that I've found inescapable throughout the years. It's a melancholy song about solitude and missing friends on a lonely snowy evening. Leigh Nash's soft vocals evoke all the right emotions while the piano melody hits all the right notes; it's truly beautiful. (read the lyrics)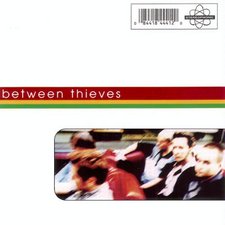 4. "Privately" by Between Thieves… This my friends, about sums up an introverted heart. If you're an introvert and know what it means to feel alone in a crowd, this song describes exactly what that feels like. If you're lost and brokenhearted, "Privately" seems to just say all the things you're feeling but don't necessarily know how to say. And to those who don't quite understand us crazy introverts, this is a good song to listen to to try to understand us. Just check out the first verse alone, "Privately, behind dull eyes a soul cries out in pain / Quietly, behind the smile, the tears will fall like rain / Alone is not a number, but a state of mind / Surrounded by my friends, sometimes I'm hard to find." (read the lyrics)
(Totally random, but as I made up a playlist of these songs in Spotify, my top 4 clocked in at 27 minutes. Coincidentally, my birthday is 4/27. I guess my top 4 really ARE my top 4…)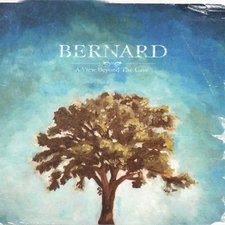 5. "Too Far" by Bernard… If you're noticing a trend here, you're right. This piano anthem is a powerful one to me. It serves as an anthem for those times in life when we just don't know what in the world God's doing and we kind of wish He'd spell it out for us. "Please turn back time / Please, God…" says it all for those moments I wish I could redo or relive. Ultimately, Jesus redeems those times, but sometimes a song helps provide a voice to help us cope with the feelings. (Get with it, Spotify, and add these guys!)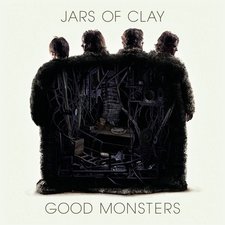 6. "Work" by Jars of Clay… When my wife and I got married in 2003, I was leaving my family and living with someone else for the first time in my life. That isn't a bad thing, but her profession as a nurse found her working on nighshift at a local hospital. To make that worse, she did this for almost the entire first three years of our marriage. This gave me several nights out of the week of living completely alone that I never ever had before. "Work" by Jars has a chorus that asks, "Do you know what I mean when I say 'I don't want to be alone?'" It's a song that was born out of loneliness for the band and it's one that I was definitely feeling when they released it in 2006. It's still one of my favorite songs by them, or anyone, and it's just yet another song that gives a voice to those frustrating and stifling feelings of loneliness. And like Between Thieves' "Privately" says, sometimes we can feel alone in a crowded room, and this song speaks volumes. (read the lyrics)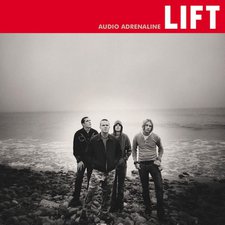 7. "Glory" by Audio Adrenaline… This echoes my thoughts as stated above with "Tremble." But "Glory" IS more of a corporate worship song, the only difference is it rocks and it has not been adopted widely by churches. I think that's unfortunate, actually, because–to me–it represents what Heaven will be like when we're all together singing Glory to the King. I just love this song. "And I can't find the words to say / Life gets in the way / Lord You know my heart's desire / To sing glory." It's honest, it's real. It's longing to sing Glory! (read the lyrics)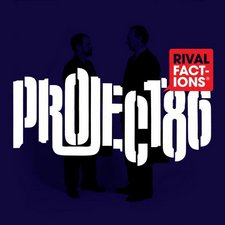 8. "The Forces Of Radio Have Dropped A Viper Into The Rhythm Section" by Project 86… And now for something completely different. I tend to look back on parts of my life a lot — especially in those quite moments. Part of me remembers crummy times with rose-colored glasses and wishes to relive some of those times. That would not be cool. Aside from the fact that this song has one of the craziest drumming I've heard, and I just love it for that, I had the pleasure of asking frontman Andrew Schwab about the meaning of the interesting lyrics once. He explained that he likened the unreliable technology of the VHS tape to things we look back on with fonder memories than they really were. Heck, the song even says "Don't you feel like a trip back to '96." I was a sophomore in high school then and had some profoundly affecting friendships at the time…not to mention I started Jesus freak Hideout that summer…and this song just gave me this angry voice for how I feel about erroneously looking back on those times fondly (although starting JFH IS a good thing, other things around that time weren't all that great). And it's just a killer song! (read the lyrics)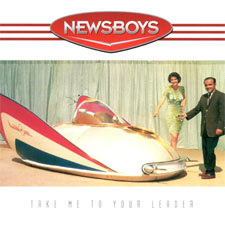 9. "Lost The Plot" by Newsboys… Say what you will about pop or pop/rock bands for the youth group crowds, but these bands knew how to write GOOD songs, man. "Lost The Plot," from Newsboys' 1996 album "Take Me To Your Leader" is a gem. It's this slowly building, moody rocker about Jesus' return and the complacency that dogs many Christians. "When you come back again, would you bring me something from the fridge? Heard a rumor you that the end is near. But I just got comfortable here." (It's back when Newsboys wrote their own songs, too. Peter Furler and the genius of Steve Taylor were a crazy good match) It's an edgy song and an embarassing reminder of how comfortable we can get here and how lazy we can be. "Are you still listenin', 'Cause we're obviously not. We've forgotten our first love. We have lost the plot." For some of us — even if it's just for a short time — it's true, and it hurts. But it's great reminder to be careful not to get too comfortable here. (read the lyrics)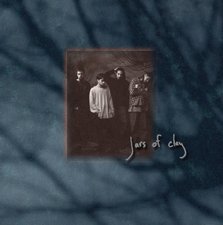 10. "Worlds Apart" by Jars of Clay… This song has been a powerful one to me since I first heard it around the age of fifteen in 1995 (Please don't do the math. Thank you). As a pretty young Christian at the time, it was a wonderful voice for those times I felt like I fell short. And while I may feel like I fall even shorter now than I did then, it was somewhat comforting to hear a voice speak words I was feeling to remind me I wasn't alone. And, on top of that, there was vocalist Dan Haseltine's ad-lib at the end that summed it all up for me too… I get a bit emotional just reading them even now. (read the full song lyrics)
"I look beyond the empty cross
Forgetting what my life has cost
And wipe away the crimson stains
And dull the nails that still remain
More and more I need you now
I owe you more each passing hour
The battle between grace and pride
I gave up not so long ago
So steal my heart and take the pain
And wash the feet and cleanse my pride
Take the selfish, take the weak
And all the things I cannot hide
Take the beauty, take my tears
The sin-soaked heart and make it yours
Take my world all apart
Take it now, take it now
And serve the ones that I despise
Speak the words i can't deny
Watch the world i used to love
Fall to dust and thrown away
I look beyond the empty cross
Forgetting what my life has cost
So wipe away the crimson stains
And dull the nails that still remain
So steal my heart and take the pain
Take the selfish, take the weak
And all the things i cannot hide
Take the beauty, take my tears
Take my world apart, take my world apart
I pray, I pray, I pray
Take my world apart"
Obviously I have more than 10 top songs, and I can't say for sure if this is my actual, concrete top 10, so what I'll do is stop here for now and post another ten sometime soon. Take the order here with a grain of salt, but the impact of those with so much more. Thanks for reading!
~ John