I've always been known as somewhat of a picky music listener. I've always considered myself to have very refined taste (it's probably more of the former than the latter). Considering how many albums I had on my list of "potential top ten albums," I may be getting pickier as time goes on. Regardless of how I may or may not be described in the way of what I listen to, it is true that I had a bunch of albums that I was considering for this list. It seems to always be this way, too. I polled the other JFH staff, and it looks as if I'm one of few that seem to have this problem: how do I narrow this list down?!
To some it may seem easy, but it's not. Now, my number one and number two were easy, I'll give you that. I rated two album with a 5-star rating this year, and that's only because I couldn't give Kings Kaleidoscope anything higher. Anyway, putting Kings K and Playdough and Sean P in the top two spots was a piece of cake. A la mode, for that matter. Then I looked through my list and saw that, outside of those two, I listened to NEEDTOBREATHE and Sleeping Giant a LOT. So that filled my third and fourth spots. The rest was the most difficult. Thus, I needed to write this blog, to explain my thoughts, but mostly to get to the honorable mentions!
I'm sure everyone who reads this will have listened to at least part of one of these albums. If there's anything on this list you've missed, you have your assignment (assuming, of course, you like the genres represented). I'm looking forward to a good year in music in 2015! God bless!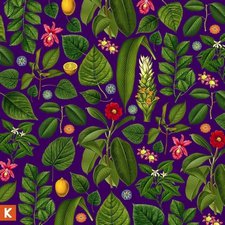 1. Becoming Who We Are, Kings Kaleidoscope
I remember fellow writer Ryan Barbee writing a review of Kings K's Christmas EP a few years back, and I thought, "Hmm, I'll have to check this out." I never did. BUT, when Mars Hill teamed up with BEC and released the Mars Hill Worship Sampler in 2013, and I heard a couple of songs by Kings K, I thought "Yes…THIS is the band I'm looking forward to most from this merger." Of course, I don't need to go into what transpired, but in the end, the band still released an album that only met my expectations, but set them on fire and doused the fire with some Surge they bought from Amazon. Songs like "Defender," "Light After Darkness," "Grace Alone," and the Psalm-inspired "139" are all perfect examples of the wonder and awe that encompasses this album. In my opinion, the best worship album I've ever had the joy of listening to, and a phenomenal album in and of itself. Good thing digital copies can't be worn out.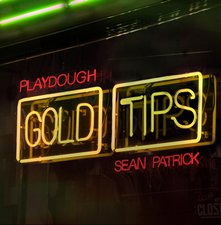 2. Gold Tips, Playdough & DJ Sean P
My ears happened upon Playdough on a random sampler I got that was my introduction to Christian music. It was an ill harmonics track called "Will I?" It seemed a little different to me than what the mainstream hip hop world was offering (considering that my pre-Christian music choices consisted of the likes of Eminem), but it was pretty good. As Playdough started his solo career, I didn't follow along too closely, until a (now) good friend of mine showed up in my life and brought along Don't Drink The Water. I was hooked. Eight years later, and Playdough (alongside long-time DJ and friend Sean Patrick) has released one of the best albums of his career. Great for parties and clubs, it's also just a fun album to jam out to in your car or, if you wish, the privacy of your own bedroom. Check out "Act Like You Know," "Burn Rubber," or "Real Like It" and get the party started.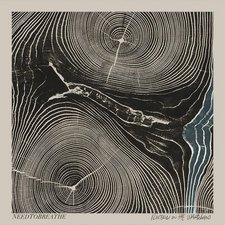 3. Rivers in the Wasteland, NEEDTOBREATHE
Taking it to back in the day again, the first time I heard NEEDTOBREATHE was when I was working at a local Christian radio station. I noticed the new singles that had been downloaded into the system, and saw the debut single from NTB called "Shine On." I liked it, but I more or less dismissed it as just another Christian band who would maybe have a couple of hit singles and then fade out into limbo. I was wrong. I was way wrong. Rivers in the Wasteland further cements the greatness that has come from this group of southern rockers. Every song is stellar, from the humble-yet-victorious "Wasteland" to the 80s-ish "Where The Money Is" to the moody "More Heart, Less Attack." There's a reason this is the number one album when it comes to the staff's average. Look it up if you haven't already checked it out.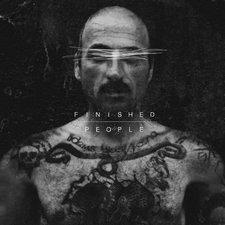 4. Finished People, Sleeping Giant
This album took me by surprise a little. I've always kind of enjoyed what Sleeping Giant has put out, but I was never really a hardcore fan. I actually didn't really even particularly enjoy the first lyric video I saw from Finished People for the song "Overthrow." But I took a gamble on it, thinking it would at least be something spiritual that would also get me pumped up, and I ended up listening to it on a daily basis. There's an overarching theme of victory in Jesus, and the band's unabashed honesty and in-your-face attitude about the gospel is inspiring. In my view, it's the best hardcore album of 2015, and there were some good ones for sure.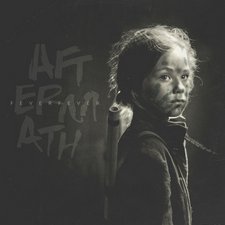 5. Aftermath, Fever Fever
I didn't know a lot about Fever Fever before they got signed to Slospeak, but I had heard a few songs and thought they had a lot of potential, as good as they already were. Aftermath really impressed me. I know it's weird to have a 4-star rated album at this point in the list when everything else after it is 4.5, but I honestly listened to this one a lot more. In addition, I feel like the first half or so of the album is incredibly strong, and if the strength hadn't slightly dropped off after "Hope Is A Child's Toy," the album would've been rated a lot higher. Regardless, Fever Fever is a great band with a refreshing atmospheric indie pop sound that rivals the top artists in the genre.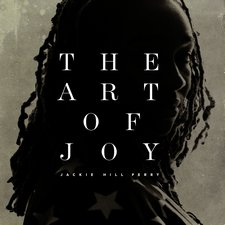 6. The Art of Joy, Jackie Hill Perry
Jackie Hill Perry started off as a spoken word artist, who had shared the stage with artists like Propaganda, and since then, her relationship with Humble Beast began to grow. I wasn't sure what to expect, as I was partially expecting an album with as much as or more spoken word than Prop. And honestly, I wasn't excited about that. But I saw the video for "The Problem," and it blew me away. As it turns out, Perry is blessed on the mic. "Educated Fool," "The Problem" (which is a hidden track after "The Solution" on the album), and "Ode To Lauryn" showcase her wonderful rap skills. This album is FREE?! (Also, her testimony is amazing, and is a real testament to the power of God, and the truth of His Word, which is being fought against on a daily basis when it comes to the subject of her testimony – even amongst the Christian culture. Look it up and be blessed).
Download free here!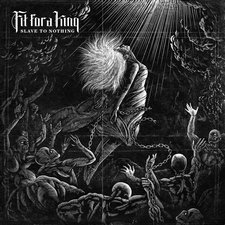 7. Slave To Nothing, Fit For A King
I'm not a big Fit For A King fan. Creation|Destruction was decent, but didn't stand out to me, and even the touched up, re-released Descendants didn't do a lot for me. The guys really gave it their all, though, for Slave To Nothing. It's intense, it's passionate, it's honest, and it's leagues above their Solid State debut. I've heard good news about their live performance, and after their impressive display in 2014, I have to say I'm eager to see them live.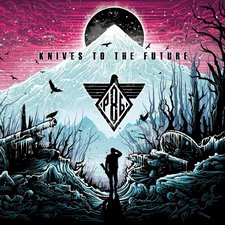 8. Knives to the Future, Project 86
Oh, Project 86, how I adore thee. The band has gone through a lot of changes: style, attitude, lyrical themes, personnel, hairstyles (remember Schwab's afro?). But they hardly ever fail to bring their A-game. Knives to the Future, with the sheer glory of its album art, brings to the table an array of sounds, much of which sounds a little "throwback"-ish, and a great deal of the technical intensity and lyrical genius associated with a Project album. If you haven't listened yet, check out "Captive Bolt Pistol" and let it rock your world.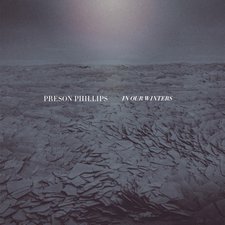 9. In Our Winters, Preson Phillips
I discovered Preson Phillips in 2009 from this website called The Free Christian Music Blog, which highlighted all of the free, legal Christian music downloads the admins could find. Phillips' first album, The Observant & the Anawim, was an interesting album, and one that I didn't end up returning to for a while. But when I did, I suddenly realized I enjoyed it, and I followed his releases up until now.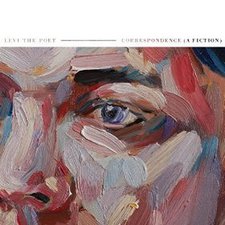 10. Correspondence (a fiction), Levi the Poet
Here's another origin story: A few years ago, I went to this Come&Live! show with Showbread, The Ember Days, White Collar Sideshow, and Ben Crist from The Glorious Unseen. White Collar Sideshow had this young kid touring with them named Levi Macallister, who actually opened up the band's set for them. He unleashed the fury that was "Kaleidoscope," and suddenly, I was a Levi the Poet fan. After each loud, angst-ridden, tumultuous spoken word album, I wanted more. And this year, Levi delivered an album unlike his previous ones. Correspondence (a fiction) is, as the title suggests, a fictional tale of two young lovers, and it's accompanied by wonderful music from Glowhouse. His tamest release yet, it's also his most alluring and captivating. If Levi's style was too rough-around-the-edges for you before, you may want to try getting into his material again with Correspondence as the catalyst.
Honorable mentions (in no particular order…aw heck, alphabetical order by artist name, because it's just easier for me that way): Singular Vision, Alert312 (Free download!)
Neon Steeple, Crowder
The Ember Days Live, The Ember Days
Ornithology, Foreknown (Free download!)
The Cabin, Golden Youth
Fort Wayne, Heath McNease
Smoke, House of Heroes
Live In Color, Kings Kaleidoscope
Calm Down, Everything Is Fine, Mike Mains and the Branches
Invitation Only, Scribbling Idiots
The Night God Slept, Silent Planet
Young Hearts, Southlen